Below you will find registration forms for all of our current and upcoming classes, camps, and events.  You can fax them to (512) 735-8201, mail them to JCC Registrar at 7300 Hart Lane Austin, TX 78731, or turn them in at the JCC Welcome Desk.  If you registered online, you will need to fill out and turn in a release form.  You can download a Kim's Gym Release Form here.
Spring 2017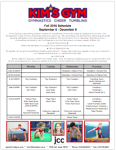 Email info@kimsgym.com for availability.
Summer 2017 CAMPS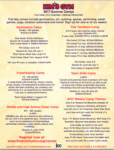 Click here to register.
Private Lessons

 Email CoachMegan@kimsgym.com to schedule a private lesson.